Our Board members
Dr Mark Gilmour, Chair
Dr Gavin Shepherd, Board Member
Dr Ngaire Dixon, Board Member
Dr Paul Fraser, Board Member
Dr Stephen Hopkinson, Board Member
Mr Eric Judd, Board Member
Mr Michael Lange, Board Member
Dr Tanya Page, Board Member
Mr Alexander James (Jim) Rhynd, Board Member
Ex Officio members
Alpha Woolrich, Chief Executive Officer
Trish Thorpe, Secretary

VPIS Board Members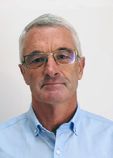 Mark Gilmour, Chair
BVSc Massey 1978 
VPIS Chair 
VPIS Board since 2007 
Species: Production animal

What does your background bring to the job? I was in a mixed practice in the Rangitikei for 33 years - initially at the Marton Vet Club and since 1980 am a partner in Southern Rangitikei Vet Services. Since 2011 I have been self-employed and provide consultancy services to several companies. I assess claims involving production animals such as sheep, beef, deer and some dairy.
I know from my time in practice, and as a manager, that as vets we face some unique challenges and risks. So, when my fellow Board member Vince Peterson suggested I put my name forward for the VPIS Board it was a great opportunity for me to give something back into the profession.
What do you enjoy about your Board role? The cases VPIS has dealt with gives us a real insight to many aspects of practice and allows us to have a perspective managing risk in the profession. We have used this to provide guidance on things like scanning and pregnancy testing, technician employment, certification for transport, raw milk and associated legislation.
Final word: While the primary role of VPIS is to provide indemnity insurance to the profession, what I think gives us our point of difference is the genuine focus and passion for the well-being of vets, and the standard of the profession, of every Board member past and present.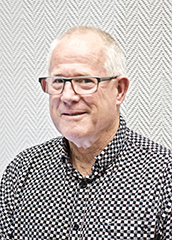 Gavin Shepherd
BVSc Massey 1979, MAVSc, MBA 
VPIS Board since 2007 
Species: Companion Animal

What does your background bring to the job? My area of expertise is small animal practice. I have been a small animal veterinarian for over 30 years, but now manage a veterinary business in the Waikato which employs around 50 veterinarians. My employees shudder when I tell them about the cases we see.
What do you enjoy about your Board role? There is a lot of stress when a customer complains about your business, or you as a veterinarian. When a complaint progresses through to the Veterinary Council, the stakes escalate. I have been involved with VPIS for over a decade and supporting veterinarians when going through an investigation is so rewarding, especially when you see the personal and professional difference we make.
Final Word: The first thing I advise veterinarians is to prepare for the length of time a complaint can take to go through the process. It is not uncommon for the process to take as long a year, and they need to prepare for this. That's where having VPIS support is so important for veterinarians – to know they've got experienced help alongside.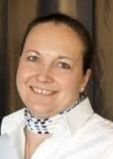 Ngaire Dixon

I am thrilled to have the opportunity to join the Board of VPIS. As an independent director with a proven track record of successful performance and integrity in high paced and challenging organisations, I am excited to bring my expertise to this Board.
In addition to my role as a Veterinary Surgeon and Clinic Manager at the After Hours Vet Clinic in Christchurch, I have held various leadership and governance positions (including being a past Chair of Alzheimers NZ, current Chair of NZ Cat Fancy and Board positions on the Dementia Prevention Research Trust and Mace Consulting) which have provided me with valuable experience in organisational governance, strategic planning and stakeholder management.
Throughout my career as a veterinarian, I have owned and managed Veterinary Clinics and been a passionate advocate for the profession. I have witnessed firsthand the challenges and risks that veterinary professionals face on a daily basis. These challenges often extend beyond the clinic walls and require strategic planning, innovative solutions, and a deep understanding of the industry. I firmly believe that by serving on the VPIS I can utilise my expertise, passion, and commitment to contribute to the growth and success of VPIS, as well as to advocate for the best interests of the veterinary professionals.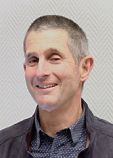 Paul Fraser
BVSc Massey 1977 
VPIS Board since 2011 
Species: Equine

What does your background bring to the job? I spent forty years in equine clinical practice at Cambridge Equine Hospital before retiring from full time work in 2017. Since then, I've continued to work for them on a consultancy basis and occasionally locum for other practices. I assess claims predominantly involving equine.
What do you enjoy about your Board role? My passions are helping young veterinarians develop their careers and trying to come up with innovative solutions for problems, both veterinary and non-veterinary, by looking at things from slightly "outside of the box".
My greatest satisfaction is working to ease the anguish of our insured vets when they are subjected to the stress of legal action when things go wrong.
Final word: Whether the vet is in the right, or in the wrong, is of little consequence. Our job is to guide them through the process of rectifying the issue in a way that minimises the negative impact it may have on them personally, and on their professional future. If I can achieve that, I have done my job.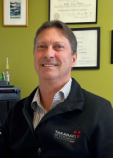 Stephen Hopkinson

Stephen Hopkinson graduated form Massey over 30 years and has been a dairy cattle veterinarian in South Taranaki ever since. He is currently CEO of Taranaki Veterinary Centre, employing 33 vets and over 50 support staff in 5 clinics throughout South and Central Taranaki. Stephen has been active within the wider profession with time on a VCNZ Complaints Assessment Committee, 10 years on the DCV (with 3 years as President), and 2 years on the NZVA Board and Member Advisory Group. Outside of work he has 5 children, a lifestyle block (an oxymoron if there ever was one!), plays football through winter and is an active volunteer firefighter with >30 years commitment.
After finishing the NZVA-based commitments, Stephen realised he still wanted to contribute to the veterinary profession and his experiences on the VCNZ CAC prompted him to join the VPIS Board to provide strategic and critical governance but through a pragmatic and practical lens so that veterinarians in all roles have the support, recognition and understanding that they require in these increasingly challenging times.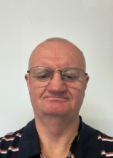 Eric Judd

I am an actuary by profession. I have almost 40 years experience in the insurance industry, including in risk management and time spent in senior roles in life and general insurance companies and in the public sector. My time as an animal lover and frequent user of veterinarian services has created a strong interest in this role and I look forward to playing a part in the future growth and development of VPIS.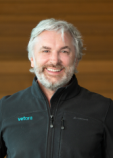 Michael Lange

I'm CEO for Vetora Waikato, overseeing our 8 clinics and I have a diverse background that will help me support the VPIS Board and management. With a career in innovation, finance and insurance - including many years in leadership roles for FMG, a mutual insurer committed to its membership base - and a drive for innovation and sustainability. I'm excited to be able to contribute to VPIS growth and resilience in a changing landscape.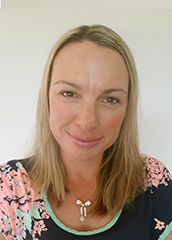 Tanya Page
BVSc Massey 2001 
VPIS Board since 2017 
Species: Companion Animal

What does your background bring to the job? I've been a veterinarian for about 17 years now and assess claims involving companion animals. Becoming part of VPIS has allowed me to help the profession that I have been part of over that time.
What do you enjoy about your Board role? The complaints procedure is a very stressful time for veterinarians. I have found that it doesn't matter how old the veterinarian is or how experienced they are, from a new graduate to one with specialist qualifications, they are all affected in a similar way.
I have a lot of empathy for the demanding work and difficult situations that veterinarians become involved in, and it is important to me that veterinarians can feel supported.
Final word: It is a very satisfying experience to be able to make a complaint go a little more smoothly for the veterinarian and take some of the burden off their shoulders.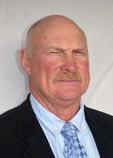 Alexander James (Jim) Rhynd
VPIS Board since 2014 
New Zealand Veterinary Clubs Association (NZVCA) representative

What does your background bring to the job? I'm an experienced dairy and beef farmer in Northland, the Chair of the Northern Wairoa Veterinary Club and the farmer representative for the New Zealand Veterinary Clubs Association (NZVCA) on the VPIS Board.
What do you enjoy about your Board role? While I'm not an Assessor, you could say I provide a practical view from a farmer perspective.
Final word: The services that rural veterinarians provide are essential to a productive and efficient agricultural sector. Insuring with VPIS provides a safety net when things go wrong for both farmers and veterinarians working together.
VPIS Management & Administration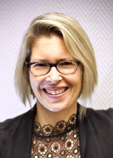 Alpha Woolrich
"I'm the VPIS Chief Executive Officer and am responsible for leading the delivery of VPIS's strategic initiatives, overseeing the day to day business operations, and liaising with the Board and regulators."
After being introduced to VPIS on my daily commute into Wellington, and joining the team in January 2018, I've quickly found it to be a perfect fit, where I can combine my love for animals and helping people with my unique passions for insurance, risk and analytics.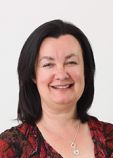 Trish Thorpe
"I'm the Claims Assistant for VPIS and will usually be the first person you speak to when you ring in to notify VPIS of a claim or complaint you've received from a client."
I have worked for VPIS since 2000 and have developed an in-depth knowledge of the types of claims and stresses that veterinarians face.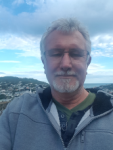 Richard Anderson
"I'm the IT Manager for VPIS and focus on IT support, maintaining the claims database and website and attending to any customisation and database reports VPIS needs."
I joined the NZVA and VPIS five years ago and came into the IT world via a happy accident in the early 2000's after dabbling in building and property maintenance. My career has mainly revolved around website and Open Source software development.