VPIS Board Members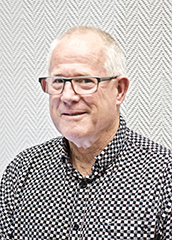 Gavin Shepherd
BVSc Massey 1979, MAVSc, MBA
VPIS Board since 2007
Board Chair since 2016
Species: Companion Animal
What does your background bring to the job? My area of expertise is small animal practice. I have been a small animal veterinarian for over 30 years, but now manage a veterinary business in the Waikato which employs around 50 veterinarians. My employees shudder when I tell them about the cases we see.
What do you enjoy about your Board role? There is a lot of stress when a customer complains about your business, or you as a veterinarian. When a complaint progresses through to the Veterinary Council, the stakes escalate. I have been involved with VPIS for over a decade and supporting veterinarians when going through an investigation is so rewarding, especially when you see the personal and professional difference we make.
Final Word: The first thing I advise veterinarians is to prepare for the length of time a complaint can take to go through the process. It is not uncommon for the process to take as long a year, and they need to prepare for this. That's where having VPIS support is so important for veterinarians – to know they've got experienced help alongside.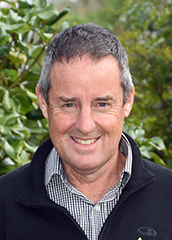 Steve Cranefield
BVSc Massey 1992, BSc
VPIS Board since 2003
Species: Bovine
What does your background bring to the job? I assess claims involving livestock. Veterinarians don't work in a black and white world. When dealing with livestock, veterinarians are balancing the emotional and economic needs of their farming clients with the health and welfare of the animal - and often doing so in unpredictable situations. It is inevitable that, despite the best intentions, sometimes things just don't go to plan.
What do you most enjoy about your Board role? I am proud to assist VPIS to provide support, education and a voice of reason in very stressful times for fellow veterinarians.
Most memorable VPIS moment: As an assessor for dairy related claims, the most memorable moment for me was when I finally met 'face-to-face' with a veterinarian that I had helped to get through a very stressful veterinary council complaints assessment. We had spoken on the phone and via email countless times. There were many late nights preparing submissions as we prepared the case and I became increasingly concerned that we were going to lose a fine young veterinarian from our profession. Through all the turmoil we developed a relationship of sorts but it was not until I met the veterinarian face-to-face 3 years later, in a new role with a new young family, that it sank in for me how different things could have been if it were not for the support that VPIS provides.
Final word: I often say to veterinarians, "Thank goodness for the VPIS". Yes, VPIS are insurers, but we go well beyond the financial transaction of insurance.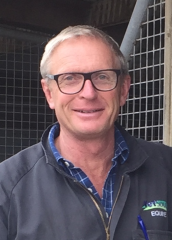 Brendon Bell
BVSc Massey 1985, MS, MACVSc
VPIS Board since 2000
Species: Equine
Speciality: Equine surgery (09 Dec 1998)
What does your background bring to the job? Each of us in our working professional lives face the possibility of something going wrong. And some of the things that go wrong in our job can have life changing effects. When things go wrong, if they are not managed well and with empathy, the consequences for the veterinarian involved can be tragic. I had a catastrophic event early in my veterinary career and know exactly the effect these instances have on people. Because of this I feel uniquely qualified to be able to assess equine cases 'when things go wrong', always with the veterinarian in mind ensuring the assessment process is quick, fair and empathetic.
What do you enjoy about your Board role? Veterinarians, especially newer graduates, often feel vulnerable, and have a genuine concern that the mistake they made may mean they will lose their job, or worse, their ability to practice. Over my time with the VPIS I've been involved in many memorable case investigations. And the one aspect of these cases that stands out for me is about the reassurance we can give to younger vets when something goes wrong.
Final Word: VPIS is there to advocate for the vet and rectify and compensate for mistakes that can happen. Life still goes on, and luckily, I've had no instances where a mistake has resulted in a vet losing their practicing certification.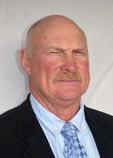 James Rhynd
VPIS Board since 2014
What does your background bring to the job? I'm an experienced dairy and beef farmer in Northland, the Chair of the Northern Wairoa Veterinary Club and the farmer representative for the Association of Rural Veterinary Practises on the VPIS Board.
What do you enjoy about your Board role? While I'm not an Assessor, you could say I provide a practical view from a farmer perspective.
Final word: The services that rural veterinarians provide are essential to a productive and efficient agricultural sector. Insuring with VPIS provides a safety net when things go wrong for both farmers and veterinarians working together.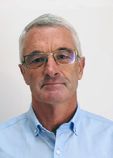 Mark Gilmour
BVSc Massey 1978
VPIS Board since 2007
Species: Production animal
What does your background bring to the job? I was in a mixed practice in the Rangitikei for 33 years - initially at the Marton Vet Club and since 1980 am a partner in Southern Rangitikei Vet Services. Since 2011 I have been self-employed and provide consultancy services to several companies. I assess claims involving production animals such as sheep, beef, deer and some dairy.
I know from my time in practice, and as a manager, that as vets we face some unique challenges and risks. So, when my fellow Board member Vince Peterson suggested I put my name forward for the VPIS Board it was a great opportunity for me to give something back into the profession.
What do you enjoy about your Board role? The cases VPIS has dealt with gives us a real insight to many aspects of practice and allows us to have a perspective managing risk in the profession. We have used this to provide guidance on things like scanning and pregnancy testing, technician employment, certification for transport, raw milk and associated legislation.
Final word: While the primary role of VPIS is to provide indemnity insurance to the profession, what I think gives us our point of difference is the genuine focus and passion for the well-being of vets, and the standard of the profession, of every Board member past and present.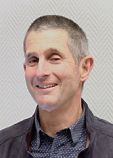 Paul Fraser
BVSc Massey 1977
VPIS Board since 2011
Species: Equine
What does your background bring to the job? I spent forty years in equine clinical practice at Cambridge Equine Hospital before retiring from full time work in 2017. Since then, I've continued to work for them on a consultancy basis and occasionally locum for other practices. I assess claims predominantly involving equine.
What do you enjoy about your Board role? My passions are helping young veterinarians develop their careers and trying to come up with innovative solutions for problems, both veterinary and non-veterinary, by looking at things from slightly "outside of the box".
My greatest satisfaction is working to ease the anguish of our insured vets when they are subjected to the stress of legal action when things go wrong.
Final word: Whether the vet is in the right, or in the wrong, is of little consequence. Our job is to guide them through the process of rectifying the issue in a way that minimises the negative impact it may have on them personally, and on their professional future. If I can achieve that, I have done my job.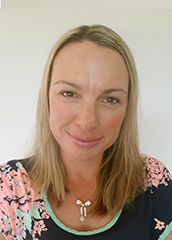 Tanya Page
BVSc Massey 2001
VPIS Board since 2017
Species: Companion Animal
What does your background bring to the job? I've been a veterinarian for about 17 years now and assess claims involving companion animals. Becoming part of VPIS has allowed me to help the profession that I have been part of over that time.
What do you enjoy about your Board role? The complaints procedure is a very stressful time for veterinarians. I have found that it doesn't matter how old the veterinarian is or how experienced they are, from a new graduate to one with specialist qualifications, they are all affected in a similar way.
I have a lot of empathy for the demanding work and difficult situations that veterinarians become involved in, and it is important to me that veterinarians can feel supported.
Final word: It is a very satisfying experience to be able to make a complaint go a little more smoothly for the veterinarian and take some of the burden off their shoulders.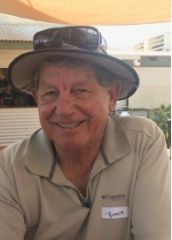 Vince Peterson
BVSc (Hons) Sydney University 1964
BVSc Massey University (H.C.) 2013
MNZM 2020
VPIS Board since 1994
Species: Companion Animal
What does your background bring to the job? My role in claims handling has largely been with small animal claims, and in so doing I have become something of a self-taught specialist in dealing with VCNZ complaints and Dispute Tribunal cases. One of our earlier Board members used to say that you would be no use at this job if you didn't have a few scars to show as qualification. These metaphorical scars are obtained courtesy of earlier mistakes in your professional career. These scars are a catalyst for learning life's lessons. They can provide experience which in turn can lead into wisdom. Scars come from mistakes and it is inevitable that we will all potentially make some mistakes in our professional life. I had my scars, and these led me onto the Board of the VPIS in the mid-1990s, where I was fortunate to lead the Board for much of my time.
What do you enjoy about your Board role? As a veterinary assessor, our job is to apply our technical skills to support and defend our insured veterinarians when a claim arises. Much of our work is pastoral in nature and it is this aspect which I have most enjoyed.
Final word: Being able to negotiate situations to a conclusion and to explain, share and minimise the fear and uncertainty which inevitably stresses worried colleagues, particularly when they are subject to a complaint and investigation from the VCNZ, has been the most memorable and enjoyable part of my VPIS role.
VPIS Management & Administration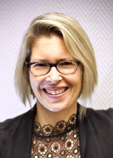 Alpha Woolrich
"I'm the VPIS Chief Executive Officer and am responsible for leading the delivery of VPIS's strategic initiatives, overseeing the day to day business operations, and liaising with the Board and regulators."
After being introduced to VPIS on my daily commute into Wellington, and joining the team in January 2018, I've quickly found it to be a perfect fit, where I can combine my love for animals and helping people with my unique passions for insurance, risk and analytics.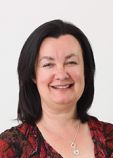 Trish Thorpe
"I'm the Claims Assistant for VPIS and will usually be the first person you speak to when you ring in to notify VPIS of a claim or complaint you've received from a client."
I joined the NZVA and VPIS 19 years ago and have developed an in-depth knowledge of the types of claims and stresses that veterinarians face.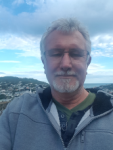 Richard Anderson
"I'm the IT Manager for VPIS and focus on IT support, maintaining the claims database and website and attending to any customisation and database reports VPIS needs."
I joined the NZVA and VPIS five years ago and came into the IT world via a happy accident in the early 2000's after dabbling in building and property maintenance. My career has mainly revolved around website and Open Source software development.