[ VPIS Purpose | Why choose VPIS? | Board member feedback | Interested in applying for VPIS cover? ]
---
Renewal 2023-24
Please submit the renewal application  to VPIS on or before 30 September 2023.
PPE vets: Please watch the online tutorial video and complete the questionnaire on or before 30 September 2023
Claims 
Please let us know, as soon as possible, if you become aware of a potential or an actual claim, a VCNZ complaint or Disputes Tribunal complaint. Please email the team on claims@vpis.org.nz or ring 04 495 1143
VPIS Purpose
Veterinary Professional Insurance Society (VPIS) was established in 1987 exclusively to provide tailored insurance and pastoral support to veterinarians and the veterinary profession. Our focus is to ensure our members' interests are protected and promoted wherever possible – so they can focus on being the best they can be for their customers.
We do this primarily by providing Professional Liability insurance that has been developed by veterinarians, for veterinarians. This means our members can take comfort that VPIS insurance has their reality covered.
Our standard Professional Liability package provides the following cover that is tailored to deliver more protection for your money: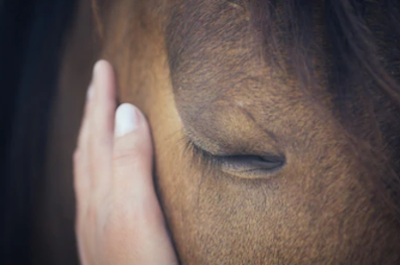 Professional Indemnity 
covers claims for your liability to someone arising from an actual or alleged breach of your professional duty as a veterinarian
Public Liability 
covers claims for your liability to someone arising from physical loss of damage to a person or their property during the course of operating your business
Statutory Liability 
covers claims for your liability arising from an actual or alleged breach of the law
Employers Liability 
covers claims for your legal liability to an employee arising from their employment
What makes VPIS insurance the best in market for veterinarians?
Our members get more than just insurance that's developed and delivered by their peers. They also get membership benefits including pastoral support, pre and post-loss risk and incident advice and education, and discretionary financial support
As a not-for-profit member society, any profits we make go back into the society to help us support you, when you need us
Although we're an independent incorporated society, we're big on partnerships working closely with the New Zealand Veterinary Association (NZVA) and the Veterinary Council of New Zealand (VCNZ), for the mutual benefit of our members and the profession
And because we're veterinarians at heart, we leave the policy administration to our broker at Gallagher (formerly Crombie Lockwood), so we can focus on helping our members when they need it most - at claim time.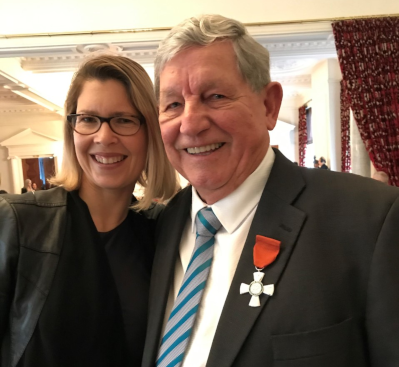 Alpha Woolrich, CEO VPIS and Dr Vince Peterson
MNZM 
Vince was first elected to the VPIS Board in July 1994 and served as Board Chair from 1998-2016
Why our Board Members believe VPIS provides the best cover for our members
"While the primary role of VPIS is to provide indemnity insurance to the profession, what I think gives us our point of difference is the genuine focus and passion for the well-being of vets, and the standard of the profession, of every Board member past and present." 
Mark Gilmour, BVSc Massey 1978, VPIS Board since 2007
"Being able to negotiate situations to a conclusion and to explain, share and minimise the fear and uncertainty which inevitably stresses worried colleagues, particularly when they are subject to a complaint and investigation from the VCNZ, has been the most memorable and enjoyable part of my VPIS role." 
Vince Peterson, BVSc (Hons) Sydney University 1964, BVSc Massey University (H.C.) 2013, VPIS Board since 1994
"I often say to veterinarians, "Thank goodness for the VPIS". Yes, VPIS are insurers, but we go well beyond the financial transaction of insurance." 
Steve Cranefield, BVSc Massey 1992, BSc, VPIS Board since 2003
"VPIS indemnity insurance is there to advocate for the vet and rectify and compensate for mistakes that can happen. Life still goes on, and luckily, I've had no instances where a mistake has resulted in a vet losing their practicing certification." 
Brendon Bell, BVSc Massey 1985, MS, MACVSc, VPIS Board since 2000
"It is a very satisfying experience to be able to make a complaint go a little more smoothly for the veterinarian and take some of the burden off their shoulders." 
Tanya Page, BVSc Massey 2001, VPIS Board since 2017
"The services that rural veterinarians provide are essential to a productive and efficient agricultural sector. Insuring with VPIS provides a safety net when things go wrong for both farmers and veterinarians working together." 
James Rhynd, VPIS Board since 2014
"Whether the vet is in the right, or in the wrong, is of little consequence. Our job is to guide them through the process of rectifying the issue in a way that minimises the negative impact it may have on them personally, and on their professional future. If I can achieve that, I have done my job." 
Paul Fraser, BVSc Massey 1977, VPIS Board since 2011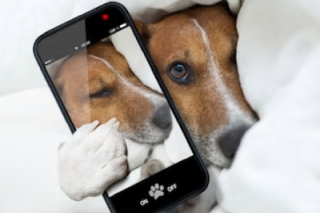 Interested in applying for VPIS Insurance Cover?
To apply for cover, you must be:
a registered Veterinarian
contracting to a Veterinary Practice
applying on behalf of a Veterinary Practice.
Therefore, we just need to confirm your eligibility before getting started.
If you're ready simply follow me
Need help?
If you want more information about VPIS Insurance, please either email our VPIS Broker, Gallagher (formerly Crombie Lockwood) here, or call direct on 03 339 5294.
To lodge a claim please email claims@vpis.org.nz
or call direct on 04 495 1143